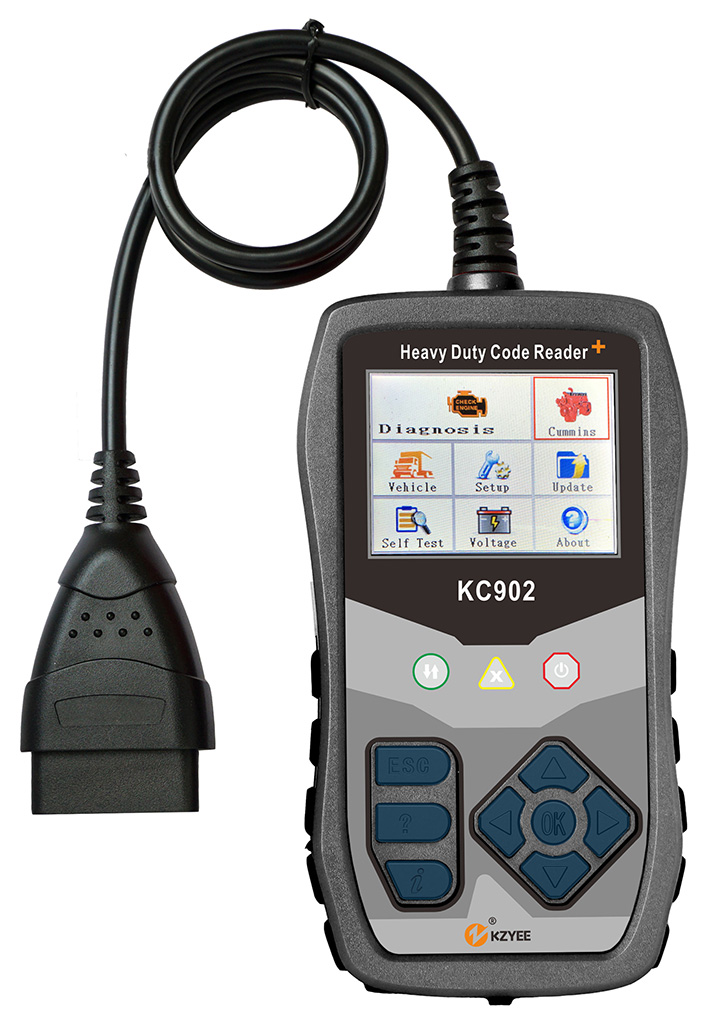 ● A palm size handheld Heavy Duty Truck Code Reader/Scanner. 2.8 inch LCD true color display with 320x240 pixel and can support heavy duty truck standard protocols with J1587, J1708 and J1939 protocols. With multi-languages function (English, and French, etc.).
● Scan truck ECU components to read/clear code and show live data.
● Support multiple ECUs.
● Support 6PIN, 9PIN, and 16PIN diagnostic connectors.
● With online software upgrade function.
● It covers Cummings, Detroit, Caterpillar, Freightliner, International, Kenworth, John Deere, Peterbilt, Sterling, Mack, Mecedes Benz, VOLVO and more diesel trucks and engines whoever are supported by J1939 or J1708.
● The components include Engine, Transmission, Brake, Turbo charger, Axle, Power unit, Trailer, Instrument cluster and much more.
● The perfect tool for technicians that need a fast and easy tool to read and clear heavy duty DTC's, as well, the tool will display each component sensor data on the screen.
● This high quality an
KC902 CUMMINS (Additional features are added to the above functions):
● Supports Cummins special diagnostic communication protocol.
● Supports Cummins J1708/J1587 and J1939/CAN data links.
● Automatic identification control unit model.
● Reset Maintenance light.